Faith Based Addiction Treatment And Therapy
Sobriety requires a religious or spiritual experience or "conversion."—Carl Jung
If you've hit the dark bottom in your alcohol or drug addiction it often seems impossible to claw your way back up to the light—to the place you once were in your life. Your faith has been shattered. You've ridden waves of guilt. And you wonder if God is still there for you. You're carrying many burdens. You're living in your own Hell.
But once you've made the decision to get help, you've surrendered yourself to a higher power. You're physical, mental and spiritual cleansing can begin.
Recovering from addiction is difficult. It will require professional help and can require a strong spiritual foundation with a faith-based treatment center.
How Did I Get to This Point?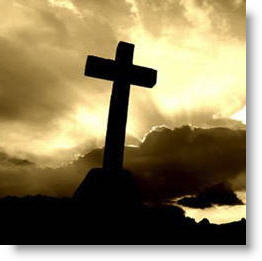 Have you ever heard The Police song "Hole in My Life"?
There's something missing from my life
Cuts me open like a knife
It leaves me vulnerable
I have this disease
I shake like an incurable
God help me please

Many addicts have a void in their lives. And they fill it with alcohol and drugs. The void grows; you continue to feed it. Of course, that hole has two bottoms: 1) the point where you realize you need help and 2) death from the addiction.
Getting help for your addiction in a faith-based program can help restore that void with faith in God.
What is Faith-Based Treatment?
Faith-based treatment programs will try to reconnect you to God. You will learn things like humility, inner strength, peace, love, tolerance and a sense of purpose to life.
These programs typically incorporate the very successful Christian-based 12-step program into therapy. This program focuses on the physical, mental, emotional and spiritual aspects of patients.
The "heart" of the 12-step program is to follow and execute each step. To give you an idea of the process, here are the first three steps:
Step 1 We admitted we were powerless over alcohol (or drugs)—that our lives had become unmanageable.
Step 2 Came to believe that a Power greater than ourselves could restore us to sanity.
Step 3 Made a decision to turn our will and our lives over to the care of God as we understood Him.
Other aspects of faith-based treatment include:
Cognitive behavioral therapy
Individual counseling by a Christian counselor
Group counseling by a Christian counselor
Sunday services at a local church
Weekly prayer and meditations
Summary
There is scientific evidence that people of faith can live longer and healthier lives. This also carries over to addiction treatment.
For example, a 2004 study in the journal Australas Psychiatry found that "spiritually augmented cognitive behavior therapy helped reduce hopelessness and despair, improved treatment collaboration, reduced relapse, and enhanced functional recovery."
Selecting a faith-based treatment center for your addiction may be the best decision of your life. Why wouldn't you want spiritual help for such a difficult problem?