Rohypnol Addiction Recovery And Treatment
Rohypnol is a powerful central nervous system (CNS) depressant in the Benzodiazepine drug family. Though it is used to treat anxiety, insomnia and sleep disorders in Europe, it's also a much-abused recreational "club drug" in the U.S. Rohypnol addicts can be physically and psychologically dependent and can build up a tolerance to it. Treatment options should be explored immediately.
If you or someone you love is addicted to this drug consult Recoverycorps.org's list of Rohypnol treatment centers to get professional help. Overcoming any drug addiction is difficult enough. It's even harder to do alone.
What is Rohypnol?
Rohypnol or flunitrazepam is a sedative in the same family (Benzodiazepine) as Valium, Xanax, and Atavan. Rohypnol is 10 times more powerful than Valium. The primary effect is heavy sedation.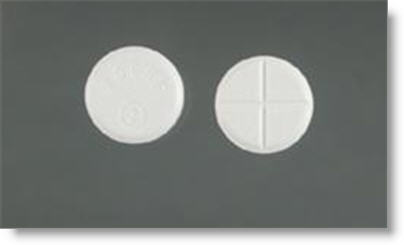 It was first synthesized in Europe in 1972. While Rohypnol is manufactured and prescribed widely in Europe, it is illegal in the U.S. to make, sell and use.
It is a Schedule IV drug in the U.S. on the Controlled Substances Act. However, some states have reclassified it as a Schedule I drug.
Smuggled in from Europe and Mexico through Texas and Florida, Rohypnol became popular in the U.S. in the 1990s. The primary users are males from 13 to 30. It's is typically taken in clubs and raves.
Rohypnol come in small, usually 2 mg, white tablets that is odorless, tasteless and colorless when dissolved in drinks. They are now also sold as green oval pills that turn blue when dissolved in liquid making them easier to detect.
Effects are typically felt in 15 to 20 minutes with the high lasting 4 to 6 hours. Residual effects are often felt 12 hours after taking.
Because of their debilitating and amnesiac effects when combined with alcohol, Rohypnol is sometimes used as a date rape drug.
Sometimes they're taken to intensify a heroin high or to decrease the adverse effects of coming down from a cocaine or crack high.
Some street names for Rohypnol include: roofies, roachies, ropies, mickeys, circles, Mexican Valium, forget-me pill.
Date Rape
Reports vary on the pervasiveness of Rohypnol being used as a "date rape" drug. But if you suspect you are a victim of sexual assault involving a drug, a urine test will detect Rohypnol up to five days after ingested.
In 1996 the United States Congress passed Drug Induced Rape Prevention Act. This law provides harsher penalties for crimes committed when Rohypnol is used in a crime like sexual assault. Punishment for the importation and distribution of Rohypnol includes up to 20 years in prison and a fine; possession is punishable by three years and a fine.

Also, many manufacturers of Rohypnol changed the color to green and its color when dissolved in liquid to blue making it easier to detect. The white tablets, however, are still readily available.
Ways to avoid being a victim:
Watch your drink
Avoid punch bowls
Open your own bottle
Watch out for each other
Rohypnol can be odorless, tasteless and colorless
It can be added to water undetected
Physical Effects
The initial effects of Rohypnol are muscle relaxation and sedation. Other effects can include the following:
Decreased blood pressure
Drowsiness
Memory impairment
Dizziness
Headaches
Confusion
Tremors
Disinhibition
Anterograde amnesia
When combined with alcohol these effects are greatly intensified. This combination could lead to blackout, respiratory depression and even death.
Withdrawal Symptoms
Rohypnol recovery starts with withdrawal. The symptoms peak after 3-5 days from the last use. These symptoms can include:
Headache
Muscular pain
Hallucinations
Anxiety and tension
Seizures
Numbness and tingling in arms and legs
Cardiovascular collapse which can be fatal
Also, withdrawal seizures can occur a week after use has stopped.
Long-Term Effects
Memory impairment
Impaired cognitive abilities
Depression
Agression
Panic attacks
Sleep problems
Agoraphobia
Irritability
You can avoid these long-term effects if you choose to quit and get professional Rohypnol therapy right now.
Rohypnol Rehabilitation and Recovery
Abusers of Rohypnol can develop a physical and psychological addiction within weeks or months after initial use. And tolerance to Rohypnol is increased after continued use meaning a higher dose is needed to achieve the same effect. It's a never-ending battle.
Because many users combine Rohypnol with other drugs and alcohol, the potential for serious health issues is high. The results can even be deadly.
Rohypnol treatment centers will usually start a detoxification program that lasts 3-5 days. This will be combined with 24-hour monitoring by medical professionals.

Rohypnol therapy starts with cognitive behavior training. This means recognizing and training the behavior of the patient with regards to drug use. Other Rohypnol treatment programs involve individual and group counseling.
Start your Rohypnol recovery right now by contacting a treatment center from Recoverycorps.org's database. For help on slecting a treatment center, click here.
Sources:
http://www.bu.edu/police/prevention/rohypnol_fact_sheet.htm
http://www.justice.gov/dea/pubs/abuse/doa-p.pdf
http://www.cesar.umd.edu/cesar/drugs/rohypnol.asp
http://www.drugabuse.gov/pdf/infofacts/ClubDrugs10.pdf
http://www.cesar.umd.edu/cesar/drugs/rohypnol.asp